Bamboo has already entered every area of the home decor and textile industries. There is nothing that can beat the quality of the bamboo furniture that bamboo provides us. It is very durable as well as budget-friendly. Sustainability is another big reason why people are following the bamboo trend. 
Bamboo supports all kinds of decor, from minimal, affordable items to sustainable and trendy home interiors. There are numerous ways to play with bamboo when you decide to bring it home. It is very aesthetically pleasing, which makes it even easier to style in various ways. 
Here are a few stylish ways to embrace the bamboo trend in your home:
Bamboo Furniture in the Interior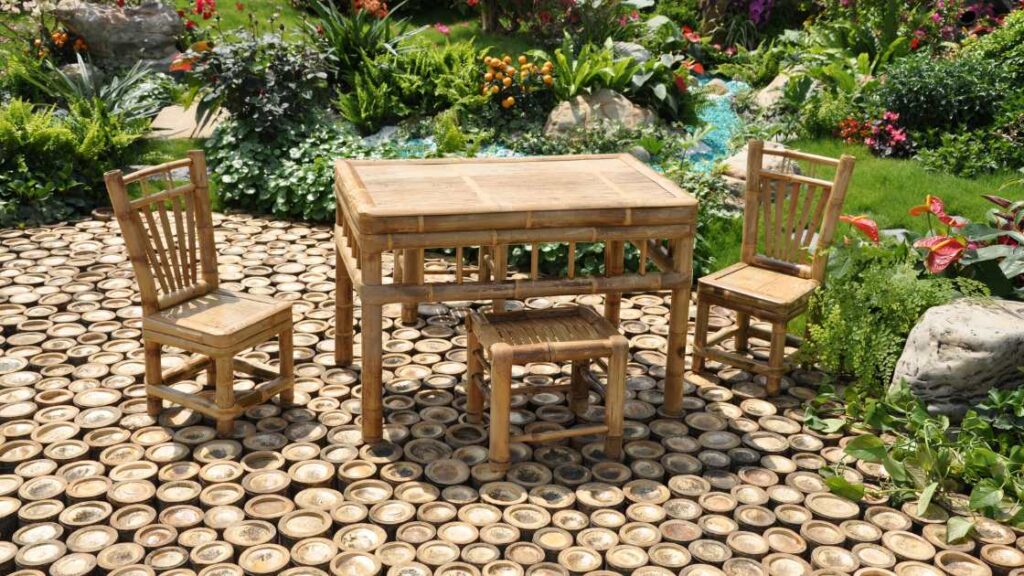 Bamboo furniture is eco-friendly, budget-friendly, and eye-catching. There is nothing that adding bamboo furniture to your interior can't provide. All your home decor dreams can easily be fulfilled in a more affordable fashion if you give bamboo a chance. It has already replaced so many furniture items on the market that were unnecessarily expensive and also bad for the environment. 
Bamboo Wallpaper 
Wallpaper is one of the easiest and most affordable ways to make your home's walls look more attractive and luxurious. Bamboo wallpaper in the interiors is just amazing, especially if your style requires a Balinese effect. Bamboo also needs just a basic wet cleaning in the name of maintenance. 
Indoor Bamboo Plants 
Bamboo plants are very easy to maintain and need a moderate amount of sunlight. They can be added to your home decor to provide a very chic look. Bamboo plants can be kept in both water and soil; they look equally beautiful. It's gorgeous to have a tropical jungle in your own house. 
Bamboo roller shutters 
Bamboo roller shutters are very easy to clean and very eye-catching. They go with all kinds of interiors and complement the vibe. You can easily add this trend to your home to make it look even more beautiful and cosy. 
Bamboo Tiles 
Bamboo tiles are trending these days as they give you a completely unique vibe and are budget-friendly too. It's very easy to create an aesthetic look for your kitchen and bathroom with these beautiful tiles. They don't damage the environment and save you a lot of money as well. 
Use Bamboo for your Privacy Screen 
Bamboo trees or bamboo stems can be used to keep your privacy intact, especially if you are living in a crowded neighbourhood. You can cover your balcony or patio with your choice of bamboo plants and feel safe. Bamboo also comes in very handy when you need a little privacy around your lawn areas or outdoor spaces. 
Zen Garden 
If you have a modern home with enough empty space inside, you can actually use kt to create a beautiful zen garden. A wide hallway would be more preferable for this arrangement. You can use large white and gray pebbles to create this zen garden.
Bamboo Lampshades 
Bamboo lampshades may be one of the trendiest things on the market right now. Whether it is outdoor party decor or the indoors, bamboo lampshades are taking over everywhere. These lampshades are the best alternative to tacky chandeliers or industrial hanging lights, and they also look more aesthetic. 
Bamboo Mats 
The entire look of the house depends upon the kind of mats you are using, and bamboo mats are a winner here. These mats are washable, affordable, and very easy to maintain, unlike fabric rugs. If you have pets at home, you can be relaxed, as they won't chew it. 
Wall cladding and wardrobe cladding
If you really want to give your home a statement look, bamboo is the perfect solution for you. You can go for wall cladding to add an eye-catching feature to your interior. You can also choose bamboo to make your wardrobe look neat and raw at the same time. 
Bamboo photo frames
To give a tropical edge to your home while keeping the original vibes, bamboo works wonders. You can just use it for photo frames and give your entire house a different yet chic look. There are so many designs already available on the market that you can go for, but if you want something different, you can get customised ones. 
Bamboo Ladder Shelf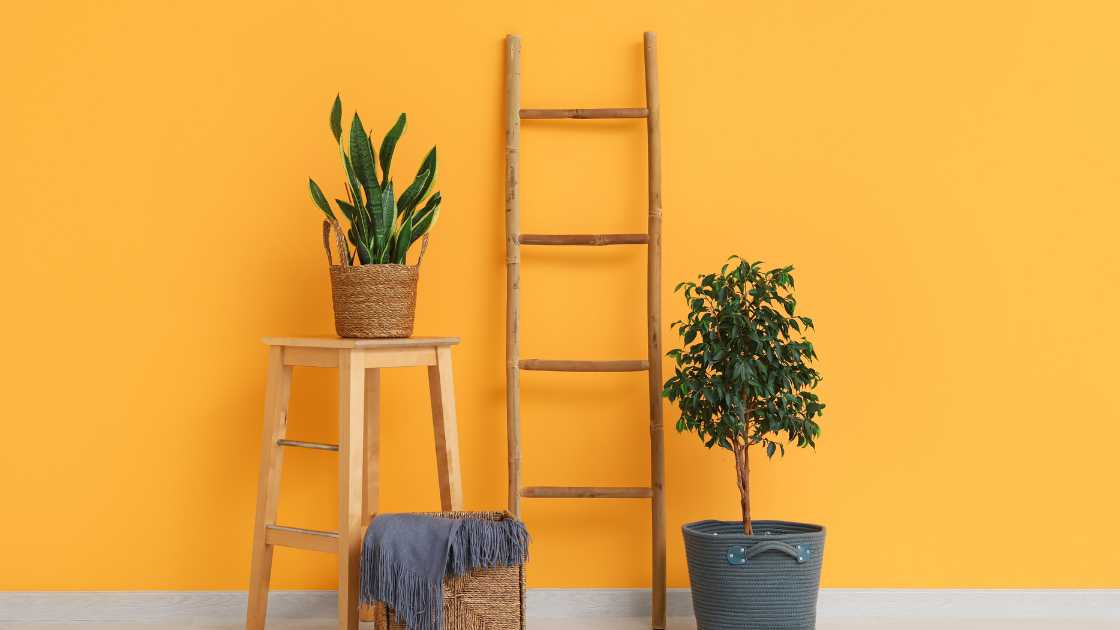 Ladder shelves are very much in style these days, and the best part about them is that they blend well with every kind of interior. Bamboo ladders are also going viral on social media, which means it is time to get one home and add a pinch of bamboo aesthetic to your taste. 
Bamboo Bar Trolley 
Bar trolleys are a must-have when it comes to decorating your home correctly, but they are generally very expensive. Bamboo bar trolleys are something to not miss out on, as they are super affordable and very good-looking. To give your house a more luxurious yet bohemian vibe, give this one a chance. 
Bamboo Plant Shelves and Stands 
If you like greenery, you must have plants at home that need to be placed correctly to give an aesthetic effect. Bamboo plant shelves and stands are a budget-friendly, eco-friendly, and gorgeous alternative to traditional iron plant stands. These bamboo shelves are also durable and do not get spoiled by water easily. 
Bamboo Baskets 
Bamboo baskets are one of the most useful investments that you can make for your home. They are versatile, so you can use them for various purposes. They work well as jewellery holders and storage products. If you hang them on the wall, you will get a beautiful bohemian effect. 
The Bottom line 
Bamboo is a very versatile, pocket-friendly, and eco-friendly plant that's been used in various fields in the market. People are switching to more sustainable alternatives when it comes to home decor. There are numerous ways to incorporate the beauty of bamboo into your home decor. It looks very appealing and also saves you so much money
Also read: 5 Ideas To Decorate With Artificial Flowers In Winters